In true Pam Hogg style, her Autumn/Winter 2015 show was eccentric and exhilarating and the perfect ending to the third day of London Fashion Week at Freemasons Hall (where all the Fashion Scout shows take place). It was my first time of going to one of her shows and I was beyond excited despite the dreadful wind and rain.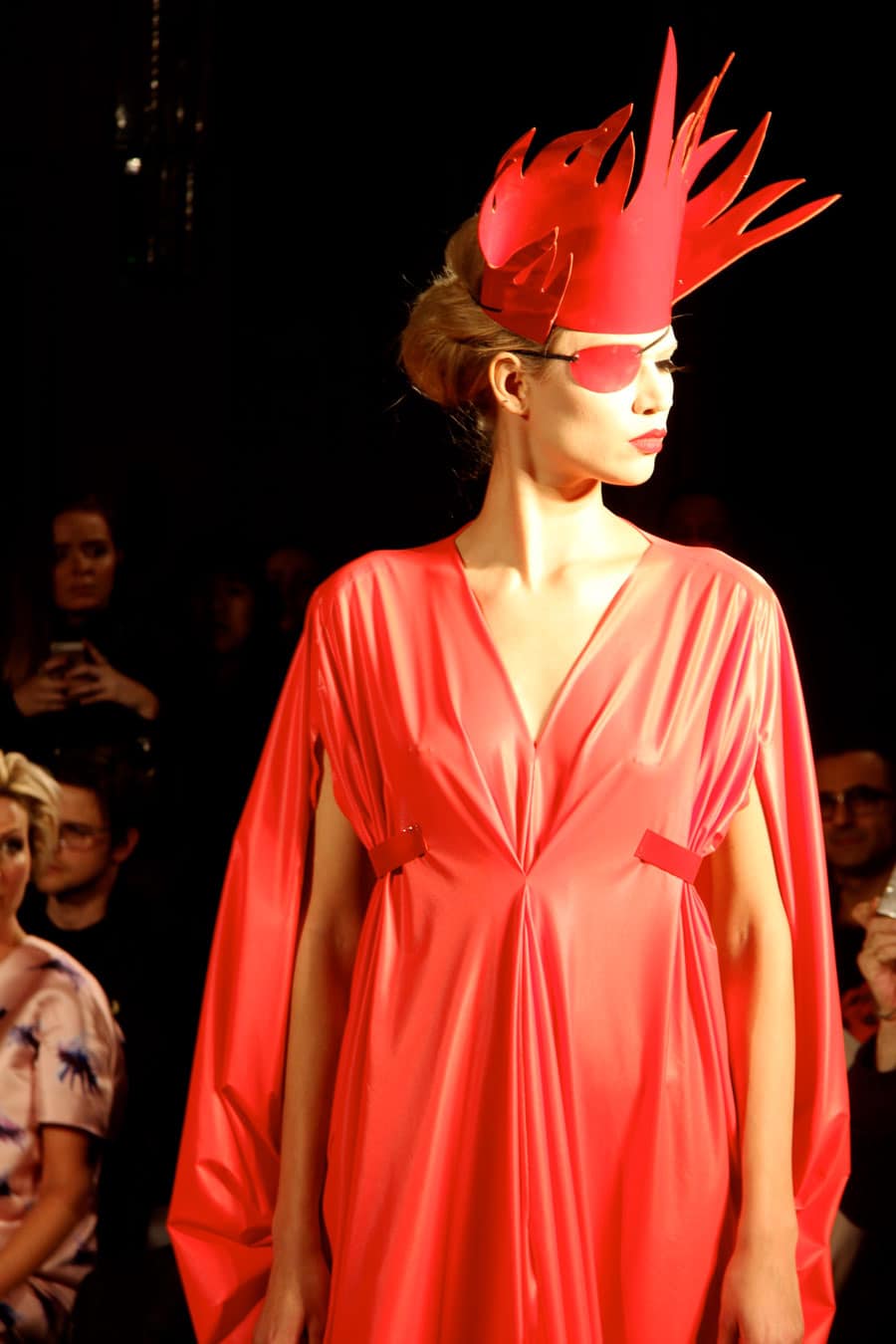 Models of different heights, ages, sizes and gender celebrated their individuality in a dark-themed show in the tones of black and red. Referencing Little Red Riding Hood being chased by the big bad wolf, the A/W 15 show was aptly named 'Dogs and demons'.
The show opens with a musical tribute to Steve Strange (who passed away in February) together with wolfs howling, to set the scene. PVC leather, velour, sheerness, leather eye patches and extravagant head pieces (the model wearing the wood twigs on her head had to stoop to fit through the door frame) were the focus for this collection and strongly reference Hogg's Rock'n'Roll past. Super-high patent platform shoes complemented the dark – but still feminine pieces.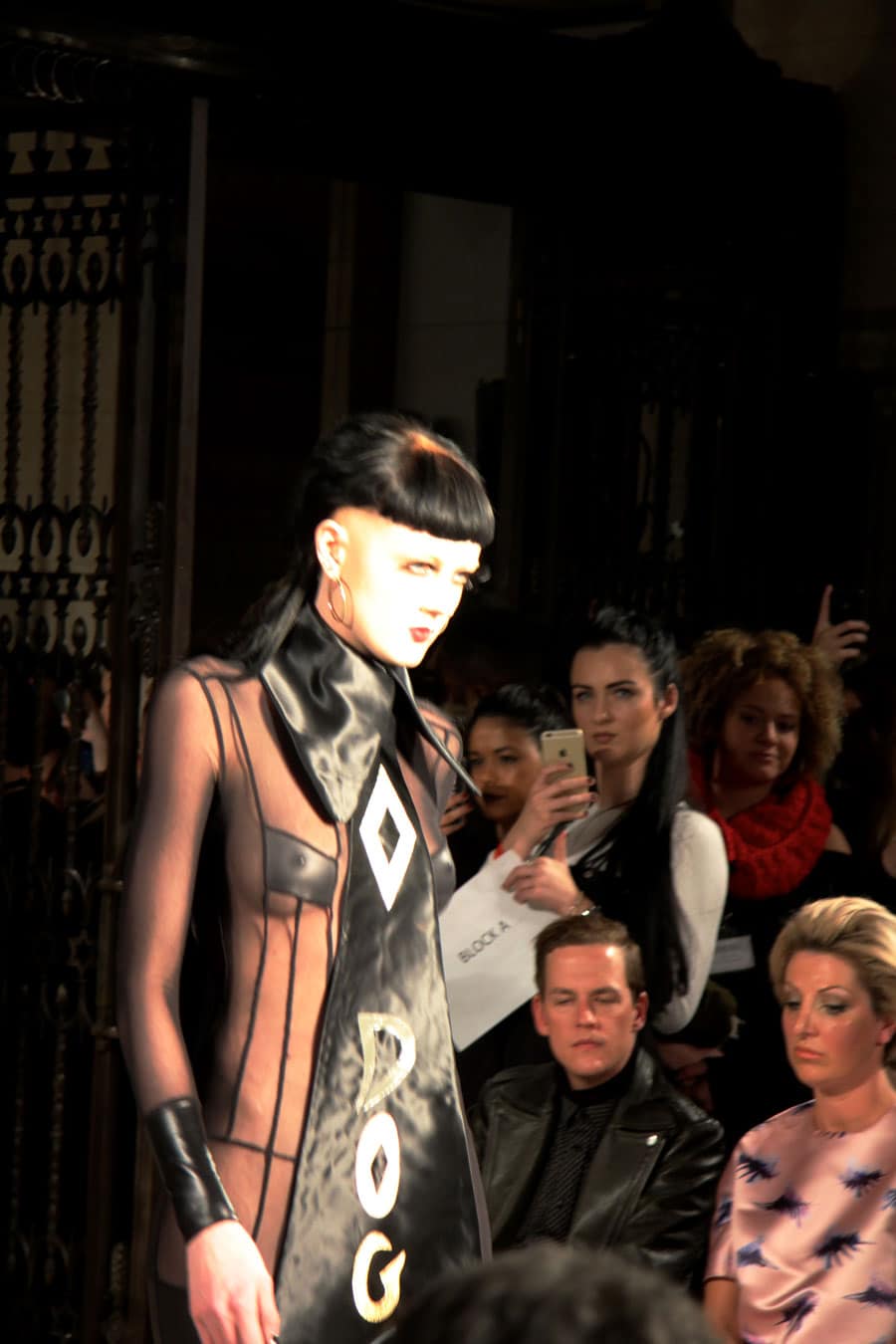 Pam Hogg is a fashion designer of Scottish descent who completed a Masters of Art at the prestigious Royal College of Art. She taught herself how to make clothes from a young age and presented her first collection in 1985. She interchanged careers between designing and music, had her own band Doll and even made a fashion film in 1999 named 'Accelerator', starring Anita Pallenberg, Bobby Gillespie, Patti Palladin and Pam herself. In 2009 she made a proper return to fashion, which was positively received by the fashion world. The same year she received a lifetime achievement award by the Scottish Fashion Council. In 2013 her online store launched.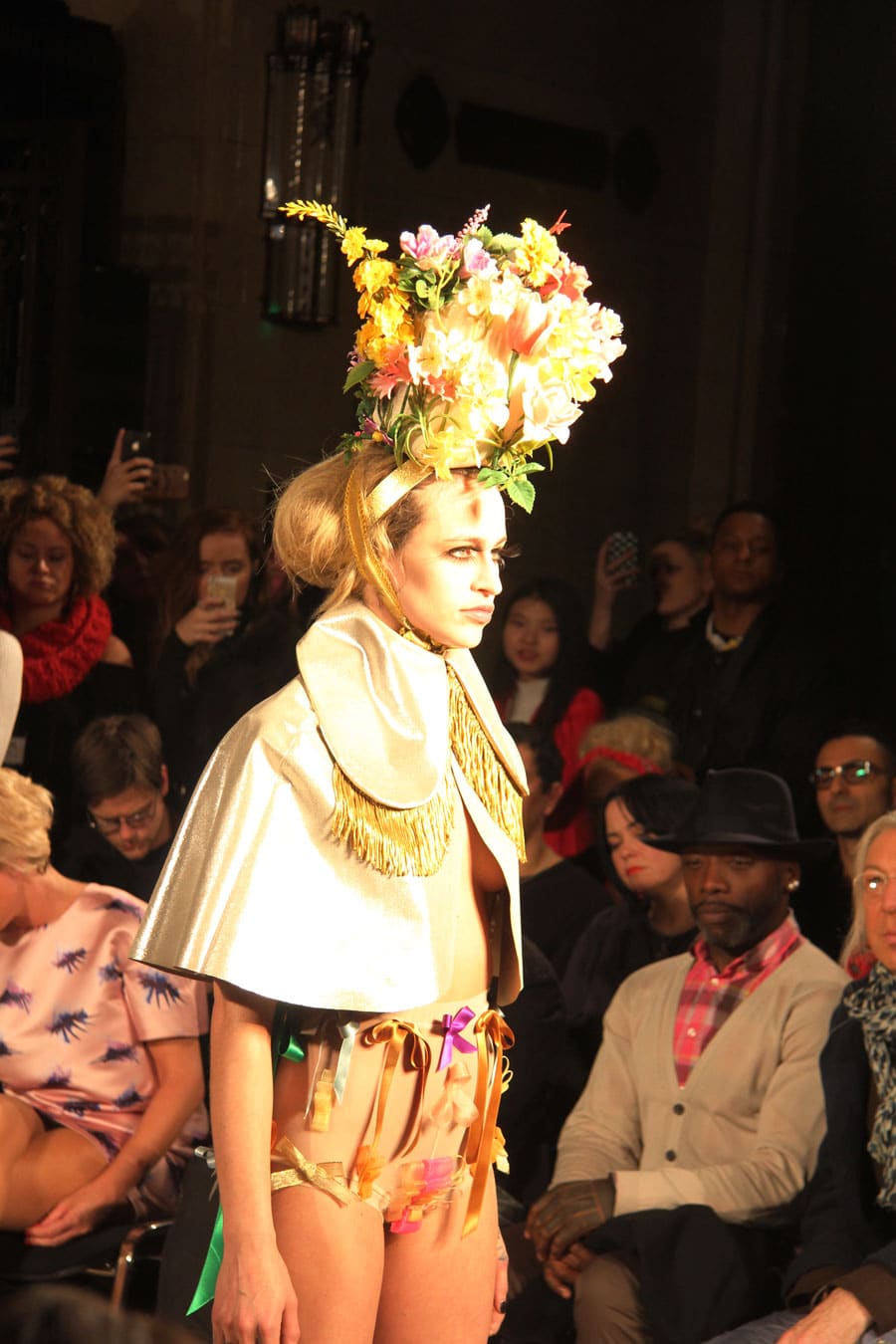 This was definitely my favourite look
Pam with her models for the finale
_______
Photo credit: Personal