Weddings are the perfect excuse to dress up and party and celebrate with friends and family (and usually alcohol, let's be honest!) This was actually my first wedding in England but last year I made a post about another friend's wedding in Kos (which you can see here)
The wedding took place a beautiful setting, in the Four Seasons hotel in Hampshire and thankfully it didn't rain during the ceremony which took place outside. Of course it did rain at some point, as this is probably the worse summer we've had, but at that point we were already enjoying the delicious dinner.
Weddings are of course the ultimate expression of love, but also an excuse to celebrate with friends and family, which is exactly what we need.
I opted for this beautiful and intricately designed Self Portrait dress. Self Portrait has become very popular in the past year, especially their Azealea dress, which has been copied by pretty much every high street store, but of course the original is always the best. I paired it with a pair of satin pointy Stella McCartney heels, a silver sequined blazer for that extra oomph and my Chanel bag. For the dress, if you like the brand I would suggest to size up, depending on the style of the dress, as the sizing is a bit off.
I was wearing: Self Portrait dress (here in black & on sale!) | Stella McCartney heels (similar) | Chanel 2.55 (similar)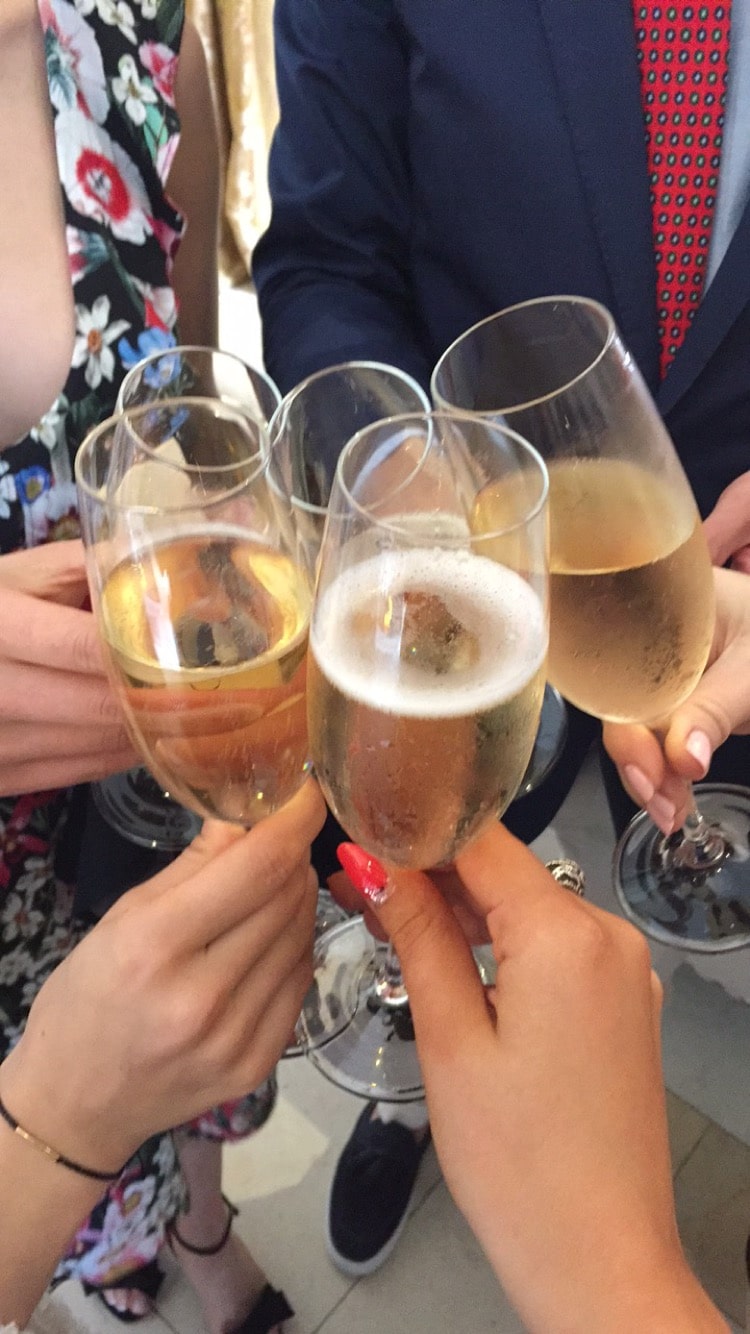 Add me on Snapchat – fgm92
If you are heading to any weddings or even christenings or engagement parties any time soon, Asos has an excellent section of clothes for wedding guests (and brides). But please, don't wear white! I can't stress this enough but it seems some people are still confused about this. It is not okay to wear white or even pastels because chances are you will be clashing with the bridesmaids.
Some colour combinations for autumn weddings could be earthy hues, such as brick-red, burgundy, khaki and even red, and navy is always a classic.