I met Naomi de Haan, founder and creative director of luxurious lingerie brand Edge o' Beyond at a bloggers' event organised by Bloggers Love, (you can see pictures from the event here). I loved how she created something sexy, but classy as well, and especially liked the addition of intricate chains. Of course I would happily wear -most- of her designs during the daytime as well, but some others better be kept private! I had a chat with her exploring her origins, how they have influenced her designs and got to know her a bit better. Naomi is a half-English, half-Mauritian beauty full of positive energy and a radiant smile who started designing lingerie as a hobby in 2013. The photography of her collection is gorgeous and compliments the beautiful designs!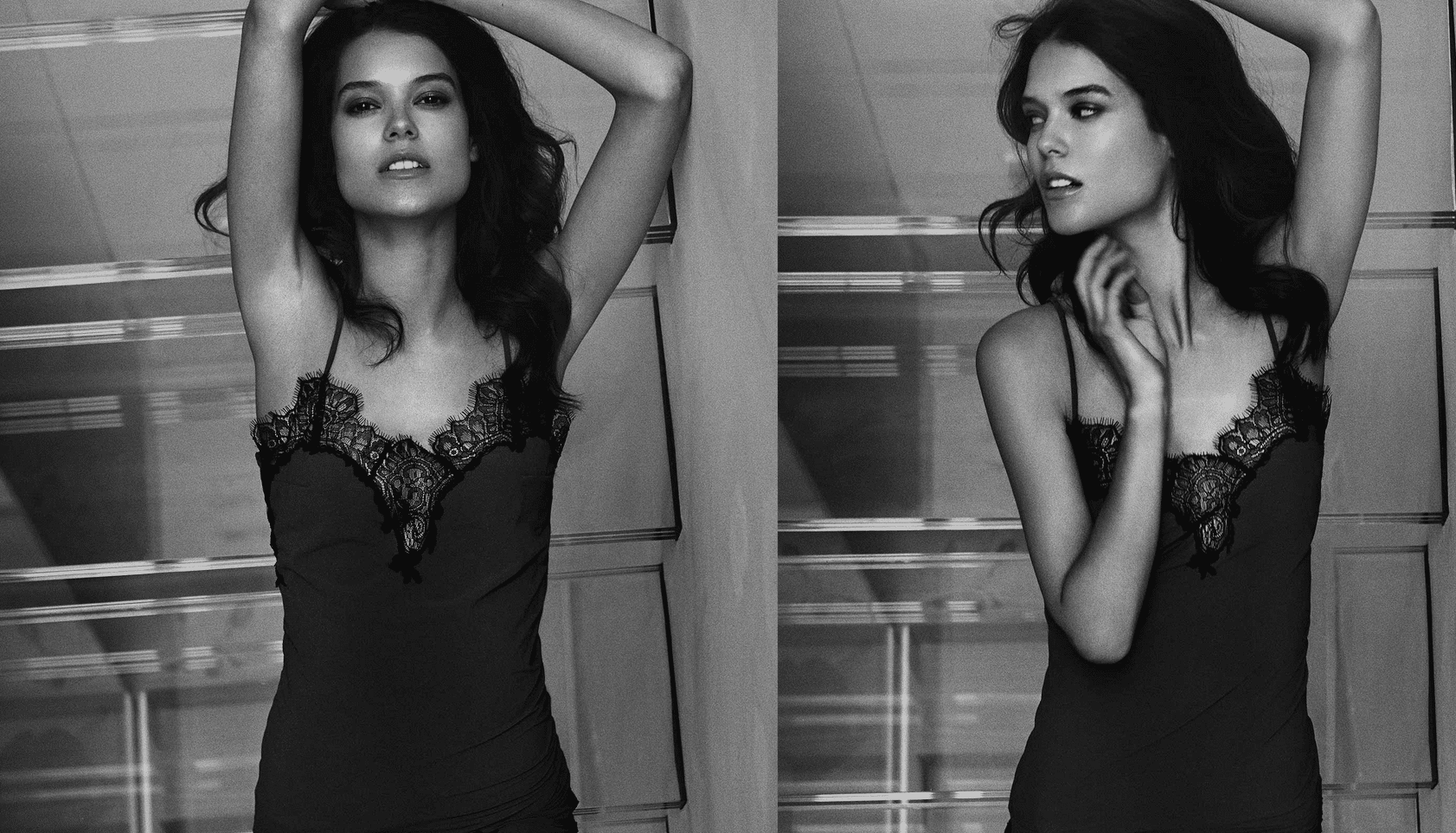 The Alexina
F: Did you study something relevant to design?
N: Well… French and Economics. Economics helps with the business side of things, and French helps at the trade shows!
F: How did you come up with the name?
N: It is the name of the home I grew up in with my parents and 4 siblings in Kent.
F: Do you think there is enough support in London offered to young designers?
N: There are quite a few different ways to get support. Blogs can be very helpful. Financially there are places like the Prince's Trust, and UKFT.
F: Do you design everything yourself or do you have a team that helps you?
N: Yes I design everything myself, and we have a lovely product developer who makes the samples to be passed on to our manufacturers in Wales.
Backstage from a lookbook shoot
F: What are 3 things you can't live without (apart from your phone!)
N: Lingerie, salty popcorn and my family!
F: Where do you get your inspiration from?
N: Everything! Travelling, family, photography, I love taking photos. I carry my camera round with me most the time! I lived in Paris for a year too which was very inspiring… Paris is beautiful!
F: Where do you source your materials from? And where do you do the production?
N: All lingerie materials are sourced from within Europe. Our lace is all French Leavers lace, which is the best kind! Our components are dipped in 24ct gold. We produce everything in Wales.
F: Recently you started adding chains and jewellery to your lingerie. Can you tell me a bit more about that?
N: This was the concept all along. I wanted to merge the two, lingerie and jewellery, so there are little gold plated rings all around the pieces so you can really stand out. The jewellery is the first thing I physically started working on. I bought a jewellery tool kit and some chain from Hatton Garden and started experimenting!
F: Where would you like to go next in terms of expanding your brand?
N: I'd like to expand internationally and hopefully have a boutique in a few years!
F: Anything else you'd like to add?
N: We are currently starting our own blog, let me know what you think
F: Lovely, thank you Naomi!
——
Photo credit: Courtesy of Edge o' Beyond