I've already talked about the first day at Mercedes-Benz Fashion Week Berlin (you can read all about that here). The second and third day come with a bit of a delay which I apologise for but I was away and not connected to my laptop and technology (Instagram doesn't count, right?!).
The day started with Anja Gockel's silky prints and out of bed curls. There were some interesting shapes as well as the occasional sequin to break the prints up.
My favourite show was that of Louise Friedlaender set in a beautiful location, aptly named The Apartment. The traditional high ceiling building (who doesn't love high ceilings?!) has previously housed the team of Vogue. The show started off with live music as presented by a singer and a pianist and the nicest clothes. Minimalistic and elegant was the core of this collection, with flowy dresses, fringing, skirts and knits. The neutral palette was juxtaposed with pops of colour like yellow and red and some amazing accessories; multi-bead necklaces and knitted bags.
Lunch was at Clärchens Ballhaus, an old ballroom of 100 years old. Every few nights a week they still operate as a ballroom with a variety of music choices.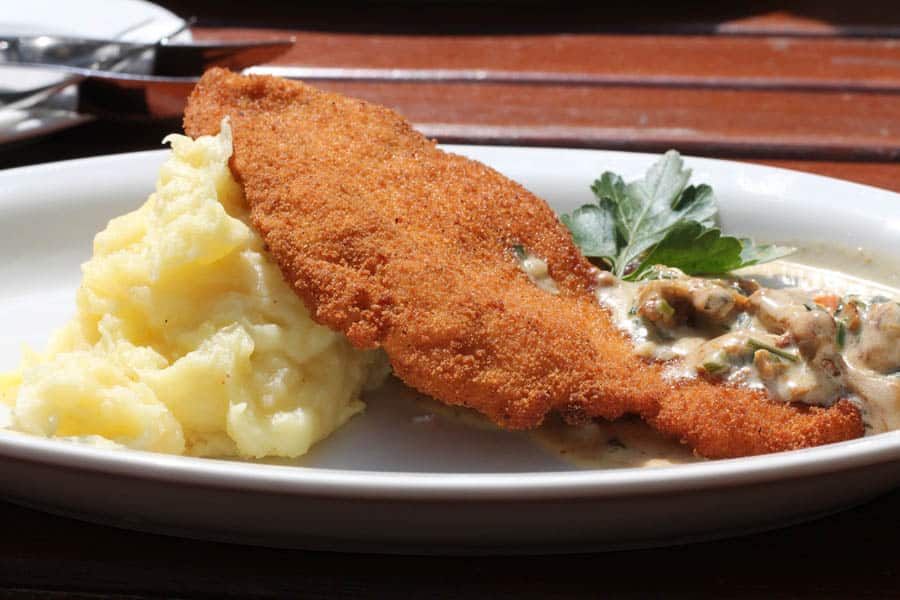 Rebekka Ruétz presented models and clothes inspired by legendary painter Frida Kahlo.
My outfit for that day was night and day time appropriate – even though I wore shorts they had a fun print on, which didn't make it too serious and I paired it with my favourite sparkly headband.
I was wearing: Zara skorts (here – on sale!) | Two Hunting Pearls top (email) | Cos flatforms (similar) | Deepa Gurnani headband (similar) 
Final show of the day (and of Berlin Fashion Week for me as I had to leave early the next day) was Julian Zigerli that took place in Geschichtspark Moabit, a park across the central train station, Hauptbahnhof. The collection was named 'White Rabbit' and was an eclectic mix of prints, shapes and really cool shades. Whoever said men can't wear colour was clearly wrong and Zigerli shows the way.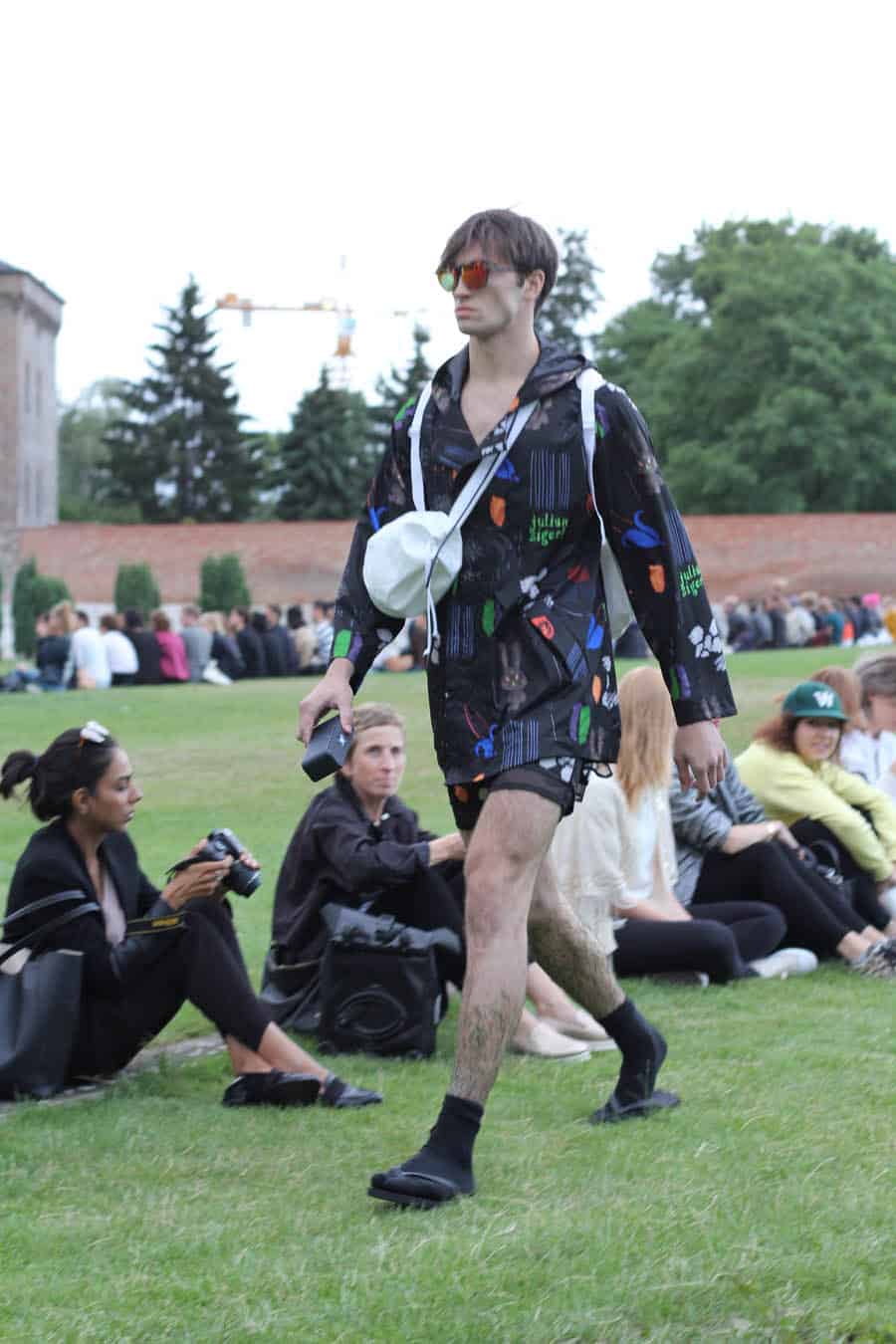 Dinner was at Crackers a cool restaurant, sister of the legendary Cookies & Cream. The music and cocktails were great, the atmosphere was buzzing and the food was delicious. Definitely recommend. The only problem for me was that there wasn't much light so you couldn't really see what you were eating!
For starters we had burrata (I love this – it's basically like a more liquid mozzarella) and beef carpaccio.
And for main, salmon fillet and a mushroom risotto which were both really good. A bit salty for my liking though.
We also spotted designer Esther Perbandt who coincidentally had her after-show party at Crackers. 
Oh we also had the most delicious, creamy cheesecake for dessert!
My half (last) day constituted of a huge breakfast in the cutest little cafe, House of Small Wonder. Its original location was in Brooklyn and the Berlin branch opened last December. The warm, cosy atmosphere makes you feel right at home, with many interesting decorative items all around. The food is organic and has many Japanese influences in flavour (such as the matcha tea latte below).
Croque Madame with scrambled eggs
The most delicious homemade croissant with avocado and homemade goats cheese
Yogurt and granola
Thyme scrambled eggs in a buttery croissant
French toast with maple syrup
We also stopped by trade show Bread & Butter in Tempelhof, the old airport. I had never been to a trade show before and it was quite interesting discovering new brands from Germany and other parts of the world.
Thanks Berlin for a lovely welcome, I will be coming back soon!