Knowing the craziness of the London weather, one has to take advantage of the slightly good sunny weather when it comes around, and that's precisely what I did! My friend was blowing bubbles like a like kid high on sugar, and I smiled and posed and tried to show my outfit despite being really cold.
In reality, the sun in London is a lie, basically you think it's hot when it's merely brighter than normally, while the cold wind remains. So I took on to Hyde Park and tried not to be run over by cyclists!
Can you spot the bubble?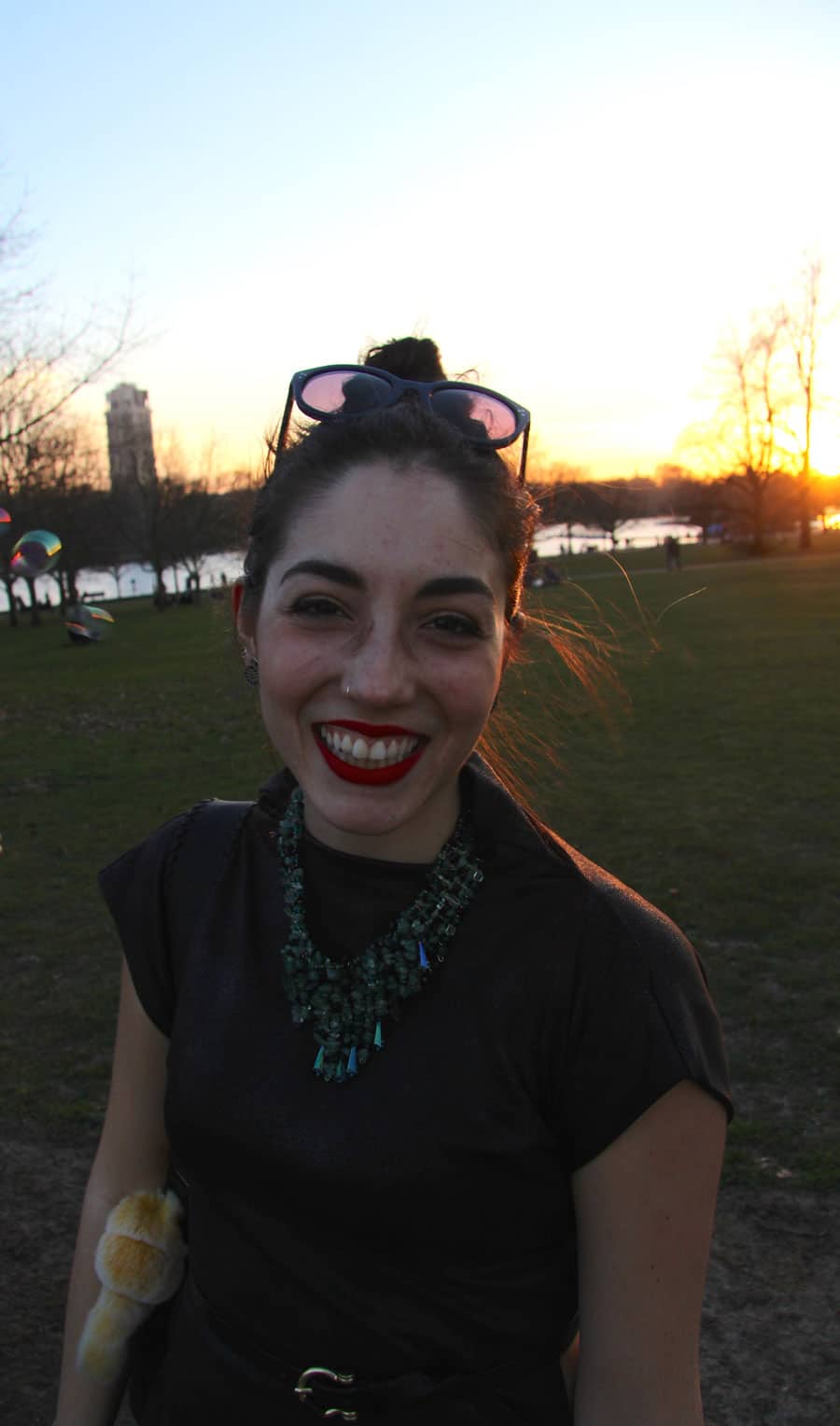 180 Degrees dress (here) | Adidas Stan Smith cracked leather (here) | Zara necklace (similar) | Lipsy trench (save, splurge) | H&M bag (here)
For a night out with some friends I transformed my dress into a top (yes it really is that simple) and paired it with some leather shorts and black booties. It is so interesting trying to discover the different ways your clothes can be worn, and not only that but you are re-inventing your wardrobe by doing so, without actually having to buy new clothes. Pretty cool right? And saves you some of your hard-earned money too.
Dress turned top as before, 180 Degrees | Pleather shorts 180 Degrees (similar, similar)| Zara booties (here) | All Saints old necklace (similar, similar)
We went for a drink to the Little Yellow Door, a really cool flat-turned-bar in Notting Hill with delicious cocktails and a nice, cosy vibe.
Yes this is a cocktail in a fancy tea cup
By the way, this outfit first appeared on the 180 Degrees blog as I am now guest-blogging for them! Check it out here.