Paris is always a good idea, isn't? I think it still is my favourite European city (ever since I was little) and I think I would definitely want to move there at some point. Traveling through Europe by car makes you want to discover and travel through as many places as possible. So we spent a full, tiring but oh so enjoyable day in Paris. Starting off with breakfast at the legendary café Les Deux Magots known as the favourite place of the literary and intellectual elite, like Simone de Bouvoir, Jean-Paul Sartre and Ernest Hemingway.
Croque madame and monsieur were definitely in order, followed by a walk along the river and a visit to Eiffel Tower. We just walked around it, we didn't actually go upstairs due to our limited time, but I would suggest to book ahead if you want to go as the queues are always insane.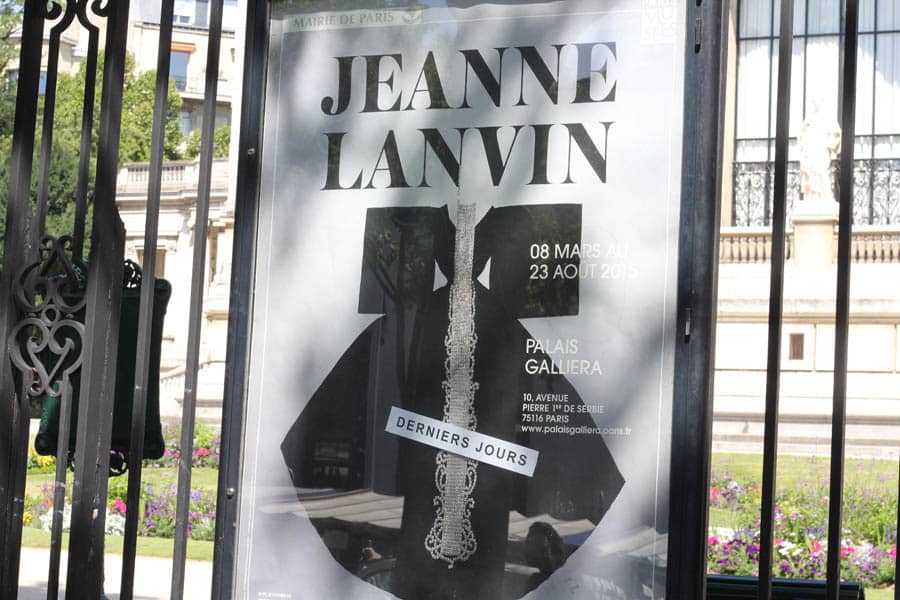 And it only seemed fair to visit the Jeanne Lanvin exhibition at the Palais Galliera, which was really spectacular. Being able to observe closely so many masterfully created clothes was truly amazing. Unfortunately we went a few days before the exhibition finished but let me tell you it was grand. Having missed the Alaïa exhibition in 2013, I was determined to make it to this one.
Even the building itself is a gorgeous architectural creation, within (thankfully) sunny gardens. Having considered that we would be on our feet pretty much all day long (in fact from 9am till 7pm) my Stan Smiths served me well. A light summer dress was all that was needed in the Parisian heat, and boy was it hot.
I was wearing: Dress by 180DEGREES (similar) | Callista Crafts bag (here on sale!) | Adidas cracked leather Stan Smiths (here) | Balenciaga bracelet (here)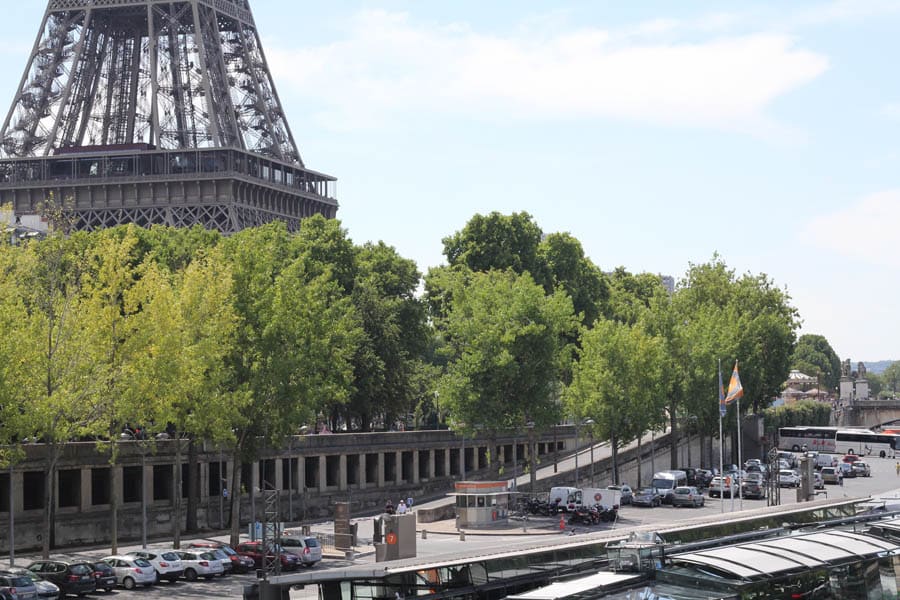 We continued with a walk down Avenue des Champs-Élysées for some coffee, a bit of shopping and loads of tourists manically running around. It's basically as big as Park Lane and as fancy as Bond Street. But there is definitely something for everyone, as there aren't just luxury stores, thus maintaining the balance of the best shopping district.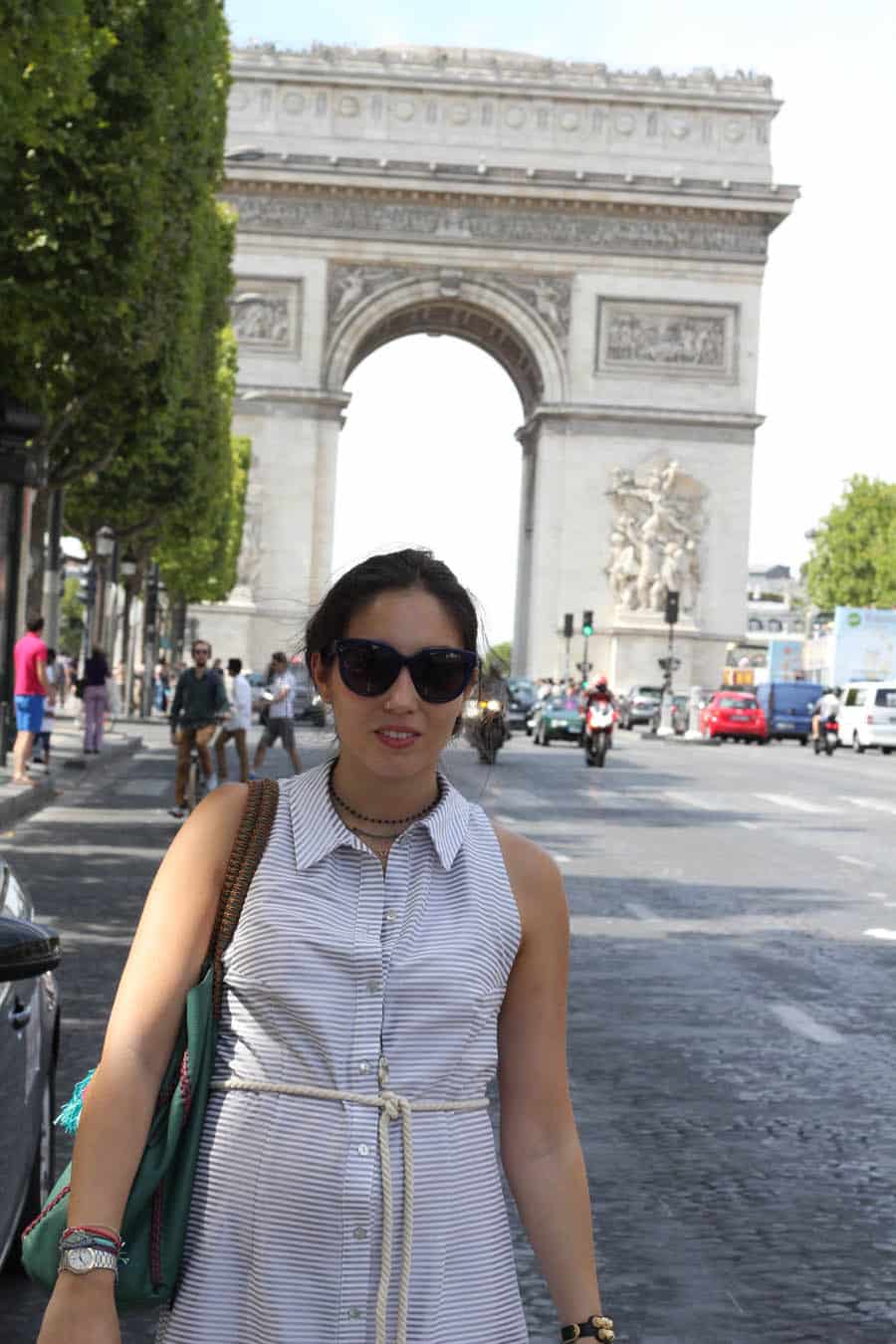 Casually posing in the middle of the street in front of Arc de Triomphe
A pit stop at Ladurée for some sweets and coffee and we were ready to explore some more.
A walk along the Seine
And finally the Pont des Arts, also known as the bridge the lovers put a padlock on, supposedly to 'lock' their love. It has changed quite a bit since I last remember it as now they've removed all the locks from the main bridge and there are much fewer left on the sides. It makes sense I suppose, as the millions of locks were weighting the bridge down!
And last but not least, we visited a very awesome vintage store, called Thanx god I'm a V.I.P which I would most definitely recommend if you're into vintage shopping. You can find vintage designer (and unbranded) pieces in great condition. And good thing they also have a men's store just next door for when your companion gets bored!